Best Single Player RPG games for PC
What are the Best Single-Player RPG games of the PC? With all the latest releases this is definitely not an easy question to answer, this is why we had a look at a number of different games and listed some of our favorites for you to take a look at. Because of such advances in technology these days we are treated to some of the most beautiful and immersive RPGs to date, Developers are able to be more and adventurous  and creative with their games and ideas.
Fallout 3 – Game of the Year Edition
There are some great single player role playing games on the PC that take influences from other genres, such as Fallout which has a mix of first person shooting and RPG elements. The game draws you in with its vast, open world and unique characters. It can be somewhat daunting at times when you are faced with a large group of bandits who want nothing more than to see you dead! But to overcome that challenge and search their corpses for that precious loot feels like you have accomplished something and makes you want to keep playing.
Because there is so much to do in this game you will sink countless hours into it, like we did! i found myself restarting the game several times just to see what would happen if i did quests in a different order or chose a different response when asked a question by an NPC. Some of the changes were minor but some affected the story in different ways, which you wouldnt have known if you skipped it.
Although the game does contain some glitches it is presented so well that we have ignored them. It doesn't detract from the experience that is Fallout 3. This is one of the best Single Player RPG games for pc for a reason and we highly recommend taking a look.
The Elder Scrolls V: Skyrim
Another Bethesda Role-Playing game, honestly these guys make some Awesome RPGs. This is the latest instalment in the Elder Scrolls Series. Skyrim brings to life this fantastic, fantasy epic. The game has a beautiful world to explore filled with real, interesting characters. You will be able to design your own unique character, which is fully customizable. You can choose from various different races and presets before you get started on your adventure. The world of Skyrim is massive, its filled with dangerous mountains, busy cities, vibrant fields and unsettling ruins for you to explore. Just like Fallout 3 the games story will adapt to the actions you take, it leaves you with that feeling of wanting to find out what would happen if you did things differently.
This isnt a game you want to miss out on, Harness your power as the Dragonborn and over power your perusers!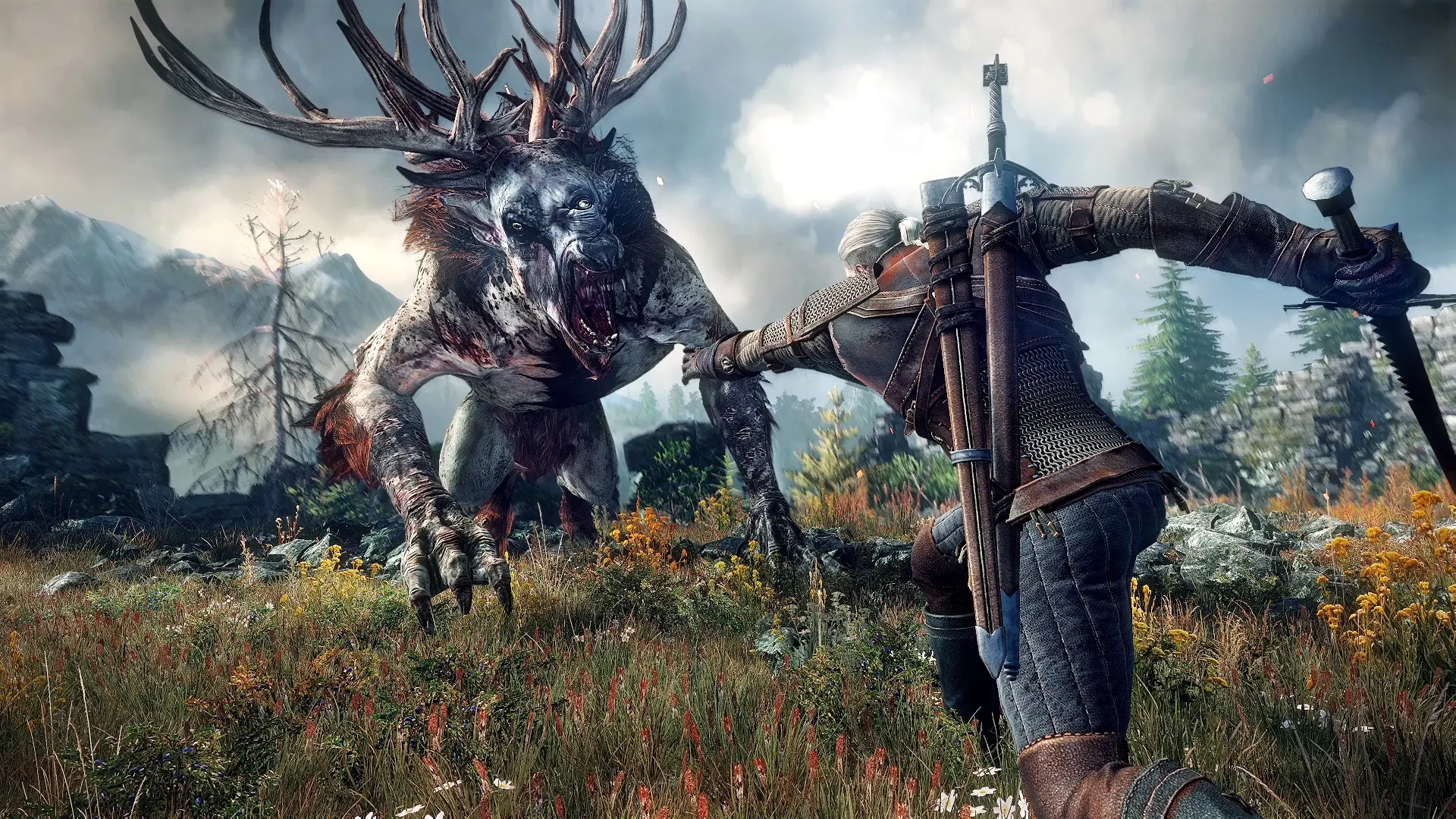 The Witcher 3: Wild Hunt
This is a Single-Player Action-RPG that takes place in a massive fantasy world named the Continent, It is home to the Northern Kingdoms and the Nilfgaardian Empire. You take control of Geralt of Ravia – a man with Super human abilities such as great strength, agility and durability. He is also a Master Swordsman, you wouldn't want to get on his bad side. He is a gun for hire, you will take on many quests to slay monsters and demons which plague this land.
The world is even bigger than it was in previous games, filled with rich environments and detailed dungeons. Combat is simple and engaging, you will learn new abilities as you progress which keeps things interesting and exciting. Depending on the type of enemy you face some attacks might not work but you have various other attacks to play around and experiment with.
Its a deep, enriching experience and its no question why this sold over 6 million copies in the first 6 weeks of its release.
Dark Souls 2
Although this is an online game we thought we would include it as you can play it completely offline, This game brings back everything that we loved in the previous Souls games and expands on it. More action, more exploration and a just the right amount of difficulty makes it a great addition to this list. You are always on guard, you are always creeping round corners as you never know whats there. This game has an excellent atmosphere as you always feel like you're on your toes.
The combat system has been refined to near perfection, your character responds fluently to button commands and interacts with the environment really well. The visuals of this game are outstanding, the colors chosen fit the world perfectly. Now this game is not for everyone but with enough patience you can master this title, the difficulty curve is steep and not much is explained to you at first. But as you work your way through the maze like areas and obtain new equipment you will start to gain confidence and want to uncover even more of the world.